YSSA October Newsletter: Member Spotlight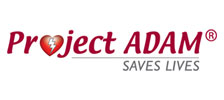 Project ADAM began in 1999 after the death of Adam Lemel, a 17-year- old Whitefish Bay, WI, high school student who collapsed and died while playing basketball. Adam suffered a Sudden Cardiac Arrest (SCA), in which ventricular fibrillation occurred, a condition in which the ventricles cannot pump blood into the body. Defibrillation, or an AED, could have saved his life.
Project ADAM began as a grass-roots effort to build awareness about the importance of AEDs and having a response plan to save a life and is now a national program a part of thirteen additional hospital systems across the nation. Our team of Project ADAM coordinators, medical directors and volunteers implement heart safe schools to ensure there is not only an AED device in schools and communities, but trained staff and a practiced plan to respond in a cardiac emergency.
Check out our programs in action as we work with schools to designate them as Project ADAM Heart Safe Schools!

From its' founding, HSS Sports Safety has been committed to providing free public health programming to young athletes, their parents, and their coaches.
While most stakeholders in youth sports are well aware of the scary injury trends in youth sports, few know how to affect any sort of change in these trends. Through our programming, HSS Sports Safety has been able to educate thousands of these stakeholders on how to play a role in reversing the trend.
Athletic trainers understand the value of neuromuscular training in reducing an athlete's risk of injury and improving performance metrics. Plenty of research about the benefits of neuromuscular training exists. Much of this research is based on trained sports medicine clinicians successfully implementing neuromuscular programming. Unfortunately, a vast majority of young athletes have no access to athletic trainers or other sports medicine clinicians to implement these types of training programs.
HSS Sports Safety has found that while many coaches report high levels of intent to implement neuromuscular training programs with their teams, but few have received training on how to do so. Additionally, few athletes have learned to move properly during physical education classes and sport participation. Finally, even fewer parents know how they can contribute to sports safety for their children. Our goal is to teach coaches to teach high quality movement, athletes to perform high quality movement, and parents to reinforce high quality movement. We firmly believe that this educational component is the missing link in reversing injury trends.
The Sports Safety team operates across several platforms, including: large scale public workshops held at major sporting venues in the NY metropolitan area (Giants, Knicks, Liberty, and Nets Training Centers), smaller-scale workshops for community and private organizations, and assisting select organizations with summer camps, weekend, and after- school clinics. In addition to several clinical research studies, we plan to launch a virtual workshop in early 2018 and a professional education course to be offered for sports medicine clinicians in late 2018.
SUBSCRIBE TO THE YSSA NEWSLETTER!
To subscribe to the monthly YSSA E-newsletter, please email us at info@youthsportssafetyalliance.org.